The Ben Culley Society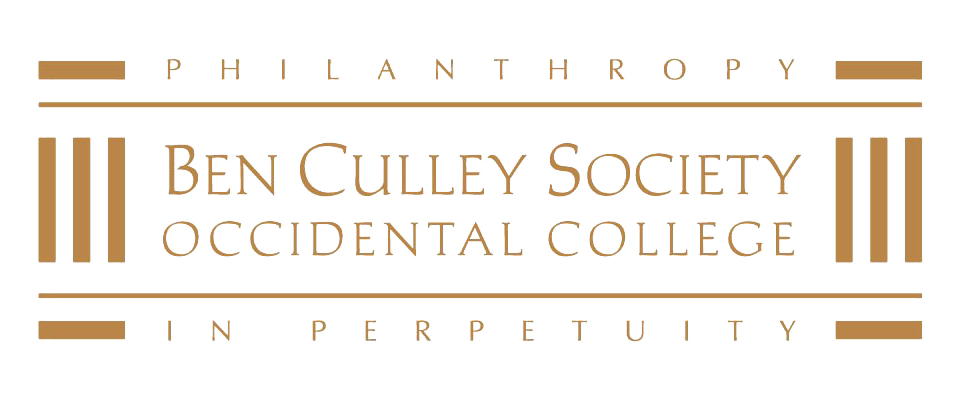 In 1943, Occidental College hired Benjamin H. Culley as a mathematics professor who later became Dean of Men and Director of Financial Aid. He was famous for knowing the names and backgrounds of students even before he met them and supporting many students financially by giving out personal loans. Because of his dedication, Dean Culley was well loved by Oxy alumni and friends who remember him as an outstanding teacher, mentor, and friend. In his thirty nine years at The College, Dean Culley had a profound impact on countless students that has persisted beyond his lifetime. At his passing, Dean Culley made a generous gift in his will to Occidental. To this day, his endowed gift continues to support programs in the performing arts.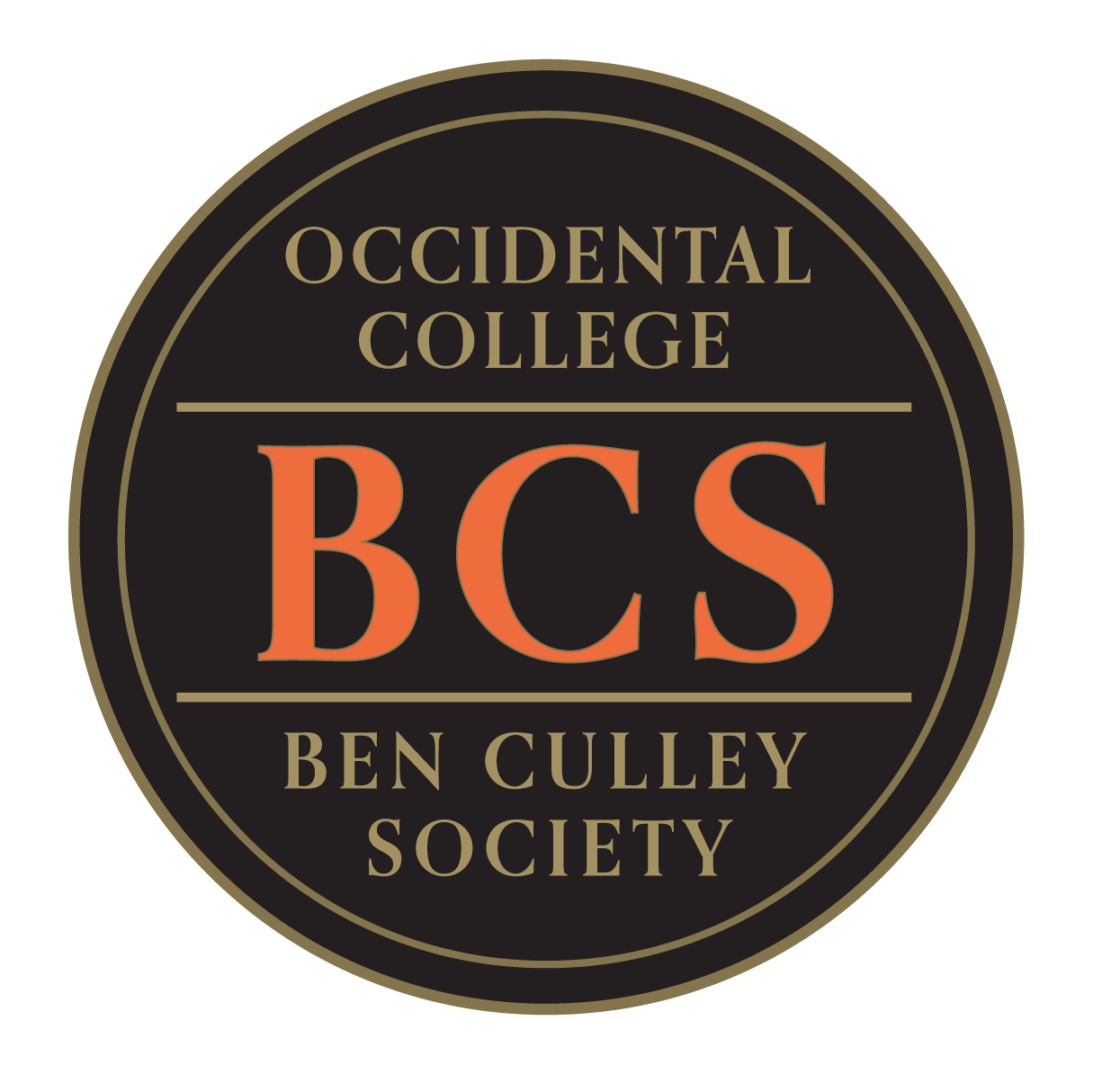 In honor of Dean Culley's legacy, the Board of Trustees unanimously agreed to establish the Ben Culley Society in 1994. The Ben Culley Society recognizes and celebrates individuals who, like Dean Culley, have created an Oxy legacy. Legacy gifts such as bequests, gift annuities, charitable remainder trusts, and retained life estates help ensure the future of Occidental. When Oxy celebrated the Ben Culley Society's 20th Anniversary, Oxy had received $63 million in realized bequests and anticipated over $38 million in known bequests. In addition, The College had also received close to $40 million through life income gifts. These life income gifts established scholarships such as the Alice Stebbins Wells Endowed Award fund for women seeking careers in community service or who are active in some form of community service. Gifts also supported various academic programs and professorships such as the John Parke Young Chair in Global Political Economy -- currently occupied by Professor Sanjeev Khagram. Though some gifts are specifically designated, many members choose to leave their gift unrestricted. This allows the College the flexibility to use the funds where they are needed most whether it is for library acquisitions or student research. All gifts from Ben Culley Society members are vital to the ongoing success of Occidental College in providing the highest quality educational experience.
We hope that you consider joining this loyal group of Oxy supporters. The Society boasts over 1000 alumni and friends dedicated to Occidental's future. Every year, special events are held on and off campus to honor those who have chosen to benefit Oxy beyond their lifetime. Past events took place at the Walt Disney Concert Hall, the Autry Museum, and the Huntington Gardens.
Consider the ways in which you can leave an Oxy legacy to support the future of Occidental's mission and impact generations of students to come. All gifts, large or small, for programs, professorships, scholarships, or scoreboards, support our students.
Are you interested in joining The Ben Culley Society? Click here to download our Legacy Intention Form.
"Members of the Oxy community who support Oxy through their estate plans have provided us with an incredibly distinctive gift-an infinite investment in the College. We are grateful to these generous donors whose forethought will allow Oxy to deliver our exceptional liberal arts education to generation upon generation of talented students."
- President Harry J. Elam, Jr.

"Oxy showed me that the path to one's goals need not be linear or conventional. I learned how to think, to write, to create; to trust my instincts and pursue my interests with passion and a standard of excellence. Not a day has passed that I have not been rewarded in some way by my Occidental education."
Michael and his wife Pamela recently documented an estate gift to support the Obama Scholars Program and the EdgertonOccidental Merit Scholarship.