Wednesday December 7, 2022
Washington News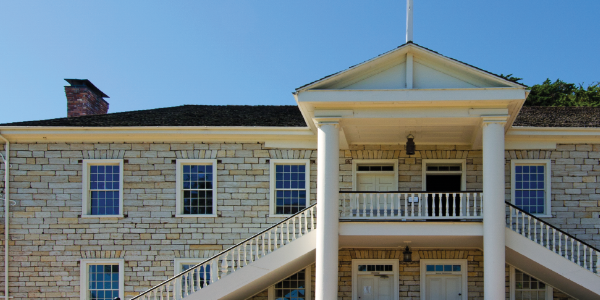 Queen Elizabeth Had a Plan
When Queen Elizabeth II passed away on September 8, 2022, the "Operation London Bridge" was activated. The Queen was revered throughout the world and was the longest-serving monarch in the history of Great Britain.

The Queen served Great Britain from 1952 until she passed away in 2022. In February of 2022, the nation held a joyous celebration of her 70 years as the Sovereign. The Queen conducted a remarkable 21,000 engagements or meetings during her reign. She met weekly with the Prime Minister of Great Britain and was arguably the most recognized woman in the world. During her seven decades, Queen Elizabeth had meetings with U.S. Presidents and thousands of foreign leaders.

As was true of all of her meetings and events, there were detailed plans prepared under "Operation London Bridge." The plans as leaked last fall were set in motion upon her passing away, her private secretary would be the first to convey the news. The phrase "London Bridge is down" would be shared with the Prime Minister. Prime Minister Liz Truss would then communicate with the Privy Council and leaders of Parliament. The news would be shared with the 14 other countries that Queen Elizabeth served as leader. Media announcements then would proceed through the BBC News organization.

A footman would post a somber notice on the gate of Buckingham Palace. The Royal Family issued an official announcement that stated, "The Queen died peacefully at Balmoral this afternoon. The King and The Queen Consort will remain at Balmoral this evening and will return to London tomorrow."

The day after the Queen passes away, King Charles III will deliver a speech to the nation. The coffin will be taken by Royal Train to London and placed in the Throne Room at Buckingham Palace. Five days later, it will be moved to Westminster Hall and the Queen will lie in state.

Ten days after the Queen passes away, the Archbishop of Canterbury will hold a state funeral at Westminster Abbey. The Queen will then be buried in the King George VI Memorial Chapel at Windsor Castle.

The Queen leaves behind an estimated $500 million in personal assets. This is separate from the $28 billion in assets that are part of the Royal Firm. The assets produce a Sovereign Grant that was approximately $100 million in 2022. These funds are used for official expenses to operate and maintain the Sovereign's household and several palaces.

The Queen received an inheritance in 2002 from the Queen Mother, including paintings, a stamp collection, fine china, jewels, horses and other items, with an estimated value of $70 million. Queen Elizabeth holds approximately $500 million in personal assets, which include investments, art, jewelry and real estate. It is expected that most of these personal assets will be passed to King Charles III.

In 1993, Prime Minister John Major agreed to pass a bill that exempts the estate of Queen Elizabeth from paying the 40% inheritance tax. As a result, the full value of these personal assets of Queen Elizabeth is expected to be transferred to King Charles III and other family members.

Editor's Note: Queen Elizabeth received warm accolades from leaders throughout the world. She was acknowledged as a remarkable individual, superb diplomat, diligent and faithful mother and monarch. She fulfilled her duty to serve the British people and the Commonwealth for seven decades. She also offers everyone a good example of a thorough plan for transition of her property to the next generation.

Published September 9, 2022
Previous Articles
Federal Student Loan Relief Plan
Benefits for 19 Million Taxpayers on Extension
Back-To-School Teacher Deduction
"Members of the Oxy community who support Oxy through their estate plans have provided us with an incredibly distinctive gift-an infinite investment in the College. We are grateful to these generous donors whose forethought will allow Oxy to deliver our exceptional liberal arts education to generation upon generation of talented students."
- President Harry J. Elam, Jr.

"Oxy showed me that the path to one's goals need not be linear or conventional. I learned how to think, to write, to create; to trust my instincts and pursue my interests with passion and a standard of excellence. Not a day has passed that I have not been rewarded in some way by my Occidental education."
Michael and his wife Pamela recently documented an estate gift to support the Obama Scholars Program and the EdgertonOccidental Merit Scholarship.