Wednesday February 1, 2023
Washington News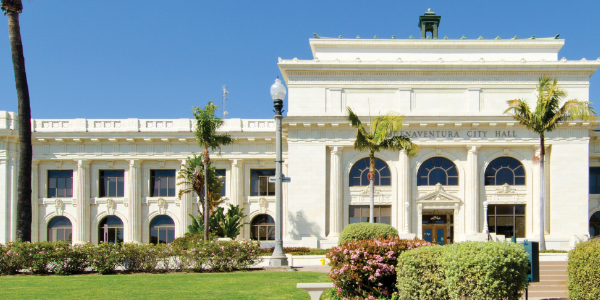 IRS Reminder To Report Digital Asset Income
In IR-2023-12 the Internal Revenue Service (IRS) reminded taxpayers to report all digital asset income on their 2022 income tax returns.

All taxpayers must answer a digital asset question on IRS Form 1040. The IRS has expanded and clarified instructions with respect to the question. The question asks, "At any time during 2022, did you: (a) receive (as a reward, award or payment for property or services); or (b) sell, exchange, gift, or otherwise dispose of a digital asset (or a financial interest in a digital asset)?"

Digital assets include cryptocurrency, stablecoins or non-fungible tokens (NFTs). All taxpayers who file IRS Forms 1040, 1040-SR or 1040-NR must answer either "Yes" or "No" to the digital asset question.

There are several circumstances that require a taxpayer to check the "Yes" box. You must report if you received digital assets as payment for property or services, received digital assets as a reward or award, received digital assets from mining or staking, received digital assets from a hard fork (a branching of a cryptocurrency's blockchain that splits a single cryptocurrency into two) or disposed of digital assets through sale, exchange or for receipt of property or services. You also must check "Yes" if you have transferred digital assets as a gift.

Taxpayers who have transferred digital assets for value should report the income related to that transaction using IRS Form 8949, Sales and Other Dispositions of Capital Assets. This form will enable you to calculate your capital gain or loss on the digital-asset transaction, and you will report the gain or loss on Schedule D, Capital Gains and Losses. If you transfer a digital asset through a gift, you should file IRS Form 709, U. S. Gift (and Generation–Skipping Transfer) Tax Return.

If you received digital assets as an employee, you must report the value as compensation. An independent contractor who is paid with digital assets will report the income on Schedule C of Form 1040, Profit or Loss from Business (Sole Proprietorship).

There are several circumstances in which a taxpayer should check the "No" box. You can check the "No" box if you held digital assets in a wallet or account but did not engage in any transaction, if you transferred digital assets from one wallet to another wallet or account or if you merely purchased digital assets using U. S. or other real currency. In the above cases, there will be no reporting in these instances because no taxable event occurred.

Published January 27, 2023
Previous Articles
Free File Launched on January 13
2023 Tax Filing Season Opens on January 23
Estimated Tax Payments Due January 17
President Signs Omnibus Spending Bill
"Members of the Oxy community who support Oxy through their estate plans have provided us with an incredibly distinctive gift-an infinite investment in the College. We are grateful to these generous donors whose forethought will allow Oxy to deliver our exceptional liberal arts education to generation upon generation of talented students."
- President Harry J. Elam, Jr.

"Oxy showed me that the path to one's goals need not be linear or conventional. I learned how to think, to write, to create; to trust my instincts and pursue my interests with passion and a standard of excellence. Not a day has passed that I have not been rewarded in some way by my Occidental education."
Michael and his wife Pamela recently documented an estate gift to support the Obama Scholars Program and the EdgertonOccidental Merit Scholarship.